Master of Science in Laboratory Animal Science (M.Sc.)
Master program at RWTH Aachen University
This extra-occupational master program "Laboratory Animal Science" at RWTH Aachen University is of great interest to anyone involved in laboratory animal studies and who is looking for a high level academic and practical education alongside his or her profession. The M.Sc. Laboratory Animal Science is FELASA accredited and graduates will receive beside the M.Sc. of RWTH Aachen University the FELASA certificate LAS specialist (including EU functions A, B & D).
Program Structure
This part-time course has been designed to maintain the highest educational standards whilst minimizing absence from the regular work place. A blended learning concept, which incorporates e-learning with short attendance blocks, enables participants to receive the highest level of academic and practical training whilst limiting time away from home.
In the first three semesters twice weekly online seminars are held outside regular office hours.These online seminars are supported by an e-media skills lab and further complemented by literature reviews and homework.
At the end of each of these semesters there is a compulsory 10 day attendance block in Aachen, Germany. Each attendance block incorporates two weekends and the working week and provides practical and clinical skill training under expert supervision, group discussions, case studies and excursions to leading laboratory animal science facilities. The elective course Applied Anesthesia and Microsurgery requires an additional two days of attendance which are usually scheduled in conjunction with one of the semester attendance blocks in order to minimize travel.
Progress is monitored throughout the course. Grades from examinations, homework, presentations and talks, as well as the master thesis, all contribute to the overall course score. Various examination formats are used throughout the course, e.g. multiple-choice or full written form, and may be held online or during the presence modules. Students will be given ample notice of impending tests. Formal details are available in the course examination rules.
The fourth semester is dedicated to the completion of a science based Master Thesis (30 ECTS). The thesis can be literature based or based upon experimental data generated. Each student has access to an academic supervisor for the completion of the thesis and the suitability of the chosen topic should be addressed with the supervisor prior to commencement.
Do you have any further question?
We will be happy to advise you personally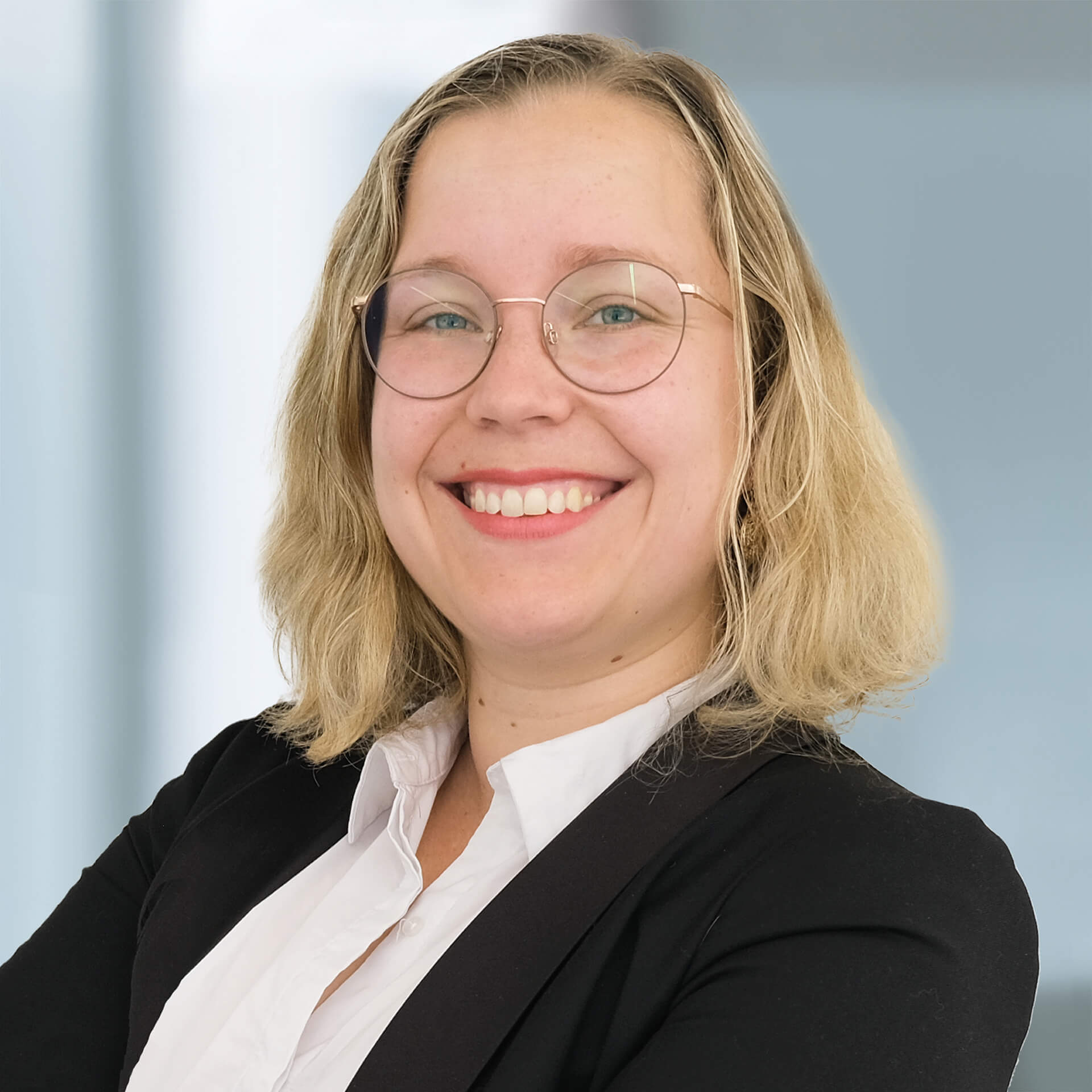 Louisa Goldstein
Study Course Manager
Campus-Boulevard 30
52074 Aachen